Home
Home
NEW! IMF Edition 28 (March 2021) Online and Print Version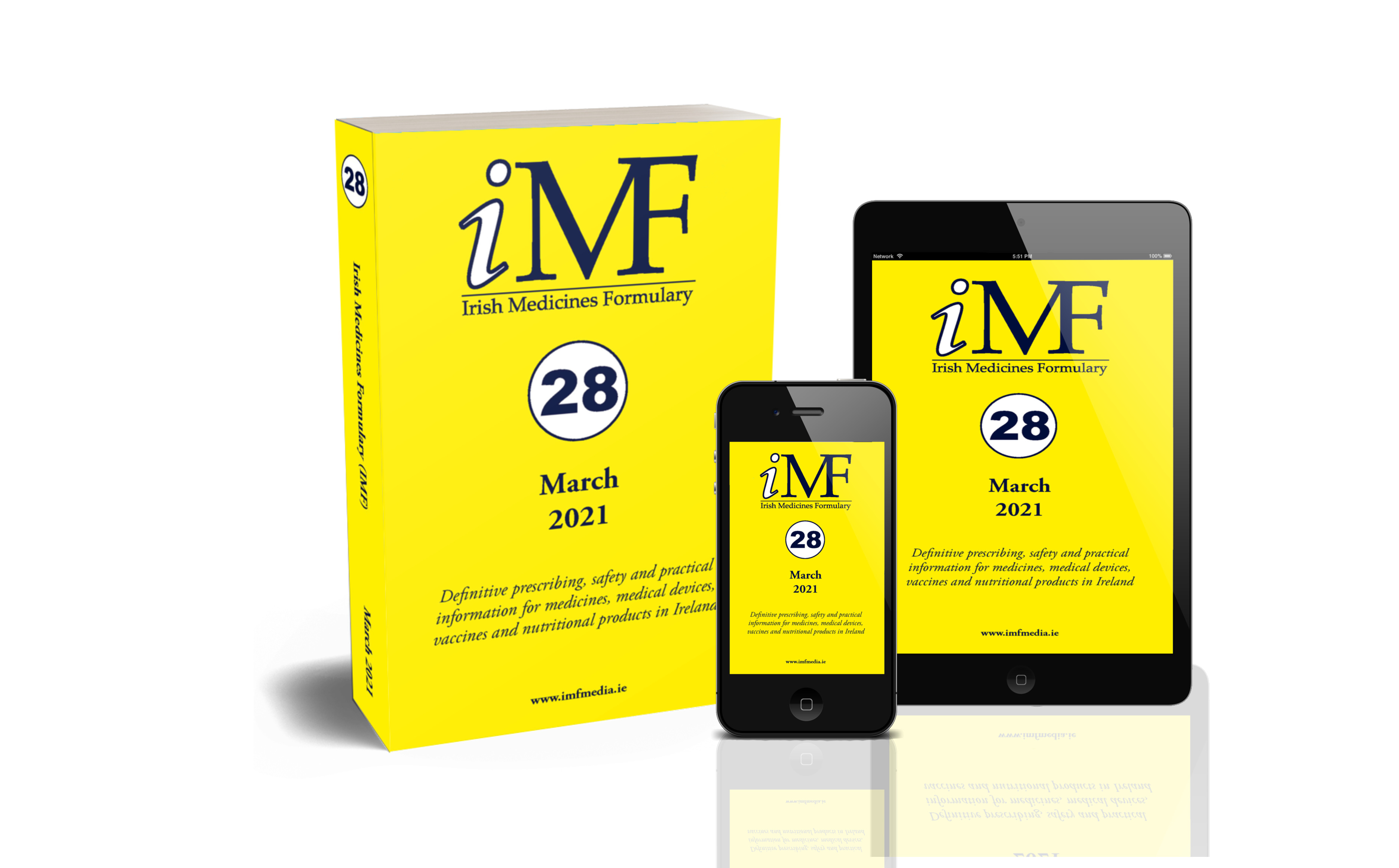 Every day in Ireland, doctors and dentists log in to this online medicines hub. Pharmacists too.
And Clinical Nurse Managers. Many times throughout the day.
Answers to medication queries
They log in for answers during their busy clinical practice. Which medicines are licensed in Ireland? Dose adjustment for the elderly? Indicated for use in children? Is this drug reimbursed? What is the reimbursed price (in Euro)?
Safer prescribing
They log in for safety. To avoid drug interactions in their prescribing. Should certain medicines be given in the morning or at night? To check if food affects bioavailability. Is this drug safe to prescribe in pregnancy? Breastfeeding?
Clean independent information
They log in for speed. Information is clearly and concisely presented so finding answers is incredibly easy. And fast. Answers without any clutter, without annoying advertisements. Without spin.
Get your medicines information wherever you are
They log in from their surgery PC. And from their smart phone if the PC is busy or when traveling outside of their surgery. Or from the coffee station when discussing treatment options with their colleagues. IMF is superfast to open. It runs beautifully on all devices. Many of them have never experienced such a powerful site with absolutely NO Ads! No pop-ups. Just incredibly clean information.
This powerful database is about medicines and medical devices in Ireland. Vaccines too. And nutritional products. But most of all this is a reservoir of answers to medication queries that arise in everyday clinical practice.
Prefer book to digital?
To order the print (paperback book) version of IMF 28 visit www.imfmedia.ie