Welcome to Irish Medicines Formulary (IMF-Online)
(To order the print (paperback book) version of IMF 25 visit www.imfmedia.ie)
IMF-Online Edition 25 (2019)
If you prescribe, dispense, administer or monitor medicines in Ireland, IMF is essential.
The most appropriate medicine, the correct dosage, most suitable formulation for your patient...all the relevant and practical information...instantly! Avoiding medication errors (and Court rooms!) is made easier with IMF. All medicines, including exempt medicines ("ULMs"), medical devices, oral nutritional supplements and vaccines are meticulously detailed in 16 full-colour chapters and concise appendices.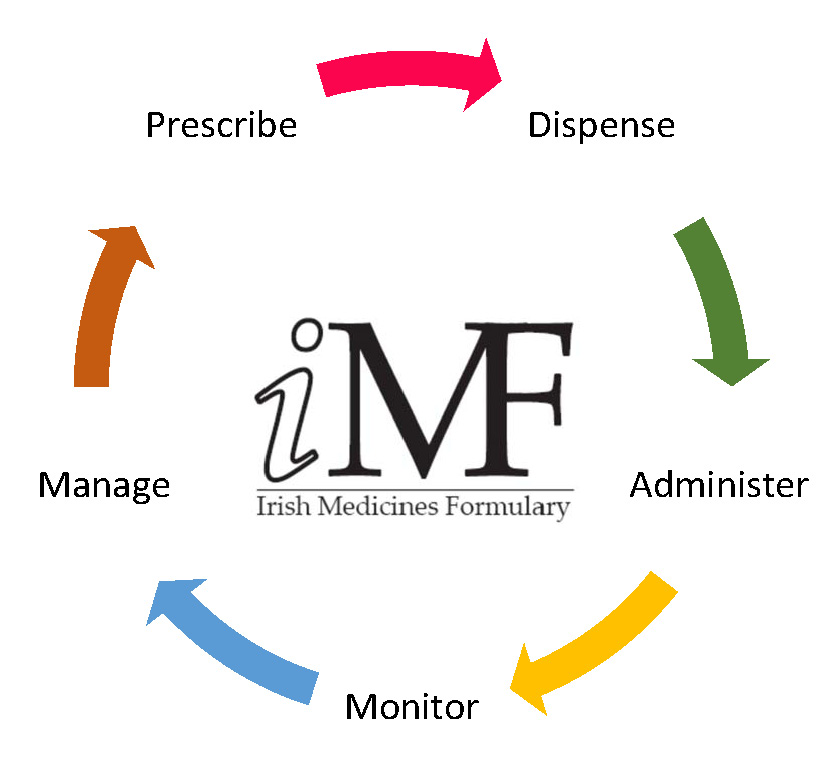 Used extensively by GPs, hospitals, pharmacists, dentists, nurse practitioners and care homes it is medicines information HQ for Ireland.
The book and online version combine key prescribing information with practical details including;
Pricing and reference pricing / Reimbursement schemes / HSE Preferred Medicines
Generic substitution / Administration - opening capsules / crushing tablets / food
Storage requirements - temperature, light, moisture effects
Effects of medicines on ability to drive
IMF is fully-complete all medicines - original brands, branded generics and true generics - are included - information simply missing from any non-Irish formulary.
The inclusion of special-populations data (elderly, children, dosing in renal/hepatic impairment) eliminates any need to purchase extra reference guides. IMF also includes detailed information on commonly used herbals and a superbly-designed database of oral nutritional supplements.
IMF ensures doctors, nurses and pharmacists have instant access to the relevant and most accurate medicines information.