Home
Home
Welcome to Irish Medicines Formulary (IMF-Online)
NEW! IMF-Online Edition 26 (September 2019)
A beautifully designed cascade of relevant medicines information at your finger tips. If you prescribe, dispense, administer or monitor medicines in Ireland, IMF is essential. Predictive text search makes finding the right medicine super fast and easy. There may be concerns about the supply of medicines and Brexit but for medicines information, Brexit is irrelevant here: IMF is completely Irish and does not rely on any UK agencies.
Consulted by GPs, hospital doctors, pharmacists, dentists and nurse practitioners IMF provides medicines information for safer and effective patient care.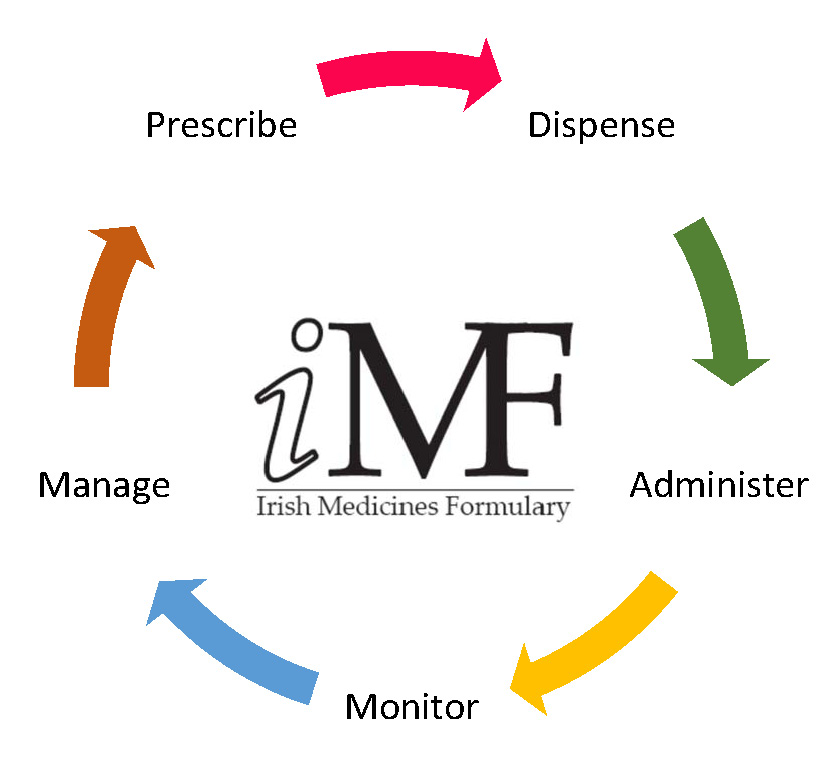 This powerhouse of medicines information presents key prescribing data along with practical details including;
Pricing, reference pricing and generic substitution/ Reimbursement schemes / HSE Preferred Medicines
Administration of medicines - opening capsules / crushing tablets / food
Storage requirements - temperature, light, moisture effects
Effects of medicines on ability to drive / Use in sport
IMF is fully-complete, all medicines - original brands, branded generics and true generics - are included - and also in this new edition are the most commonly used Exempt Medicines ("ULMs").
The inclusion of special-populations data (elderly, children, dosing in renal/hepatic impairment) eliminates any need to purchase extra reference guides. IMF also includes detailed information on commonly used herbals and a superbly-designed database of oral nutritional supplements.
IMF ensures doctors, nurses and pharmacists have instant access to the relevant and most accurate medicines information.
To order the print (paperback book) version of IMF 26 visit www.imfmedia.ie