Home
Home
NEW - IMF-Online Edition 29 (September 2021 to March 2022)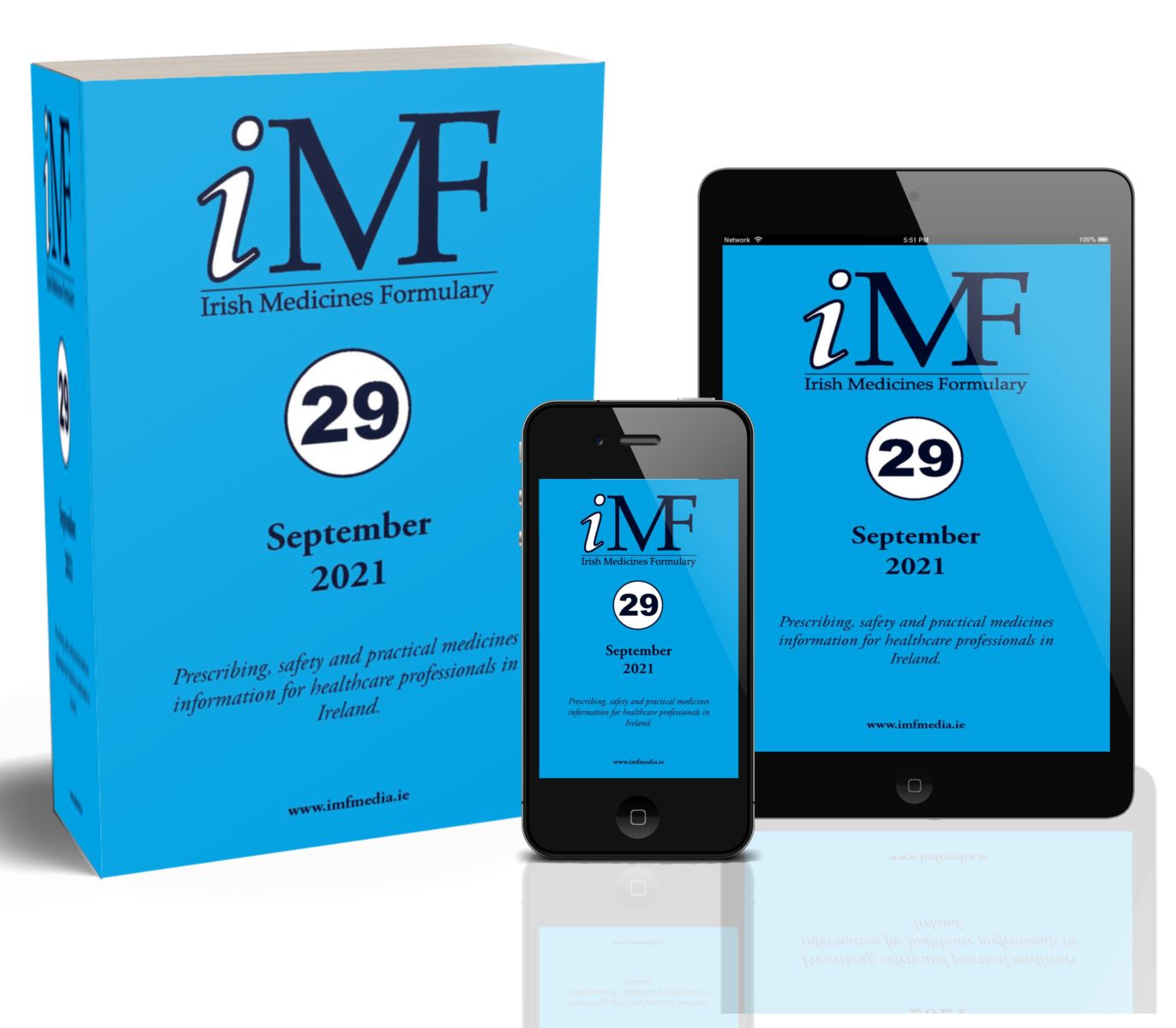 Welcome to Irish Medicines Formulary (IMF).
This digital version, IMF-Online, provides Ireland's healthcare professionals with the essential prescribing, safety and practical information for medicines, vaccines, medical devices and nutritional products licensed and marketed in Ireland.
IMF-Online remains unique after almost 2 decades being the only Ireland-specific, fully-complete and independent medicines reference.
All information contained here is appropriate and medico-legally relevant for the Irish healthcare system. Detailed information for dosing and indications is based on the license as approved for Ireland. Reimbursement details are country-specific and pricing is expressed in Euros (€).
IMF-Online includes all medicines licensed and marketed in Ireland - all original brands and all generics. For any medicine, the product options are listed sequentially on the same page giving the prescriber a clear and complete view of all options. To avoid confusion for users, medicines that remain licensed but which are no longer marketed are removed from IMF-Online.
There is no promotional content in IMF. All information is official and clean.
To order the print (paperback book) version of IMF 29 visit www.imfmedia.ie